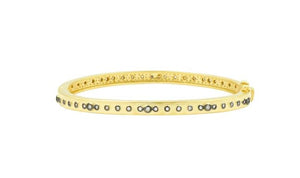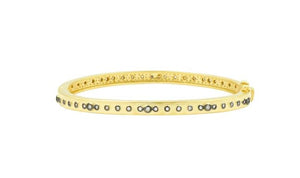 On Sale
Freida Rothman Mini Stud Eternity Hinge Bangle, Gold
Product Description
14K gold matte finish
Sterling silver core
Hand-set cubic zirconia stones
Oval bracelet with hinge closure
Engraved with FREIDA ROTHMAN insignia
YRZB080056B
About Freida Rothman
Freida's jewelry represents honor, strength and resiliency. She was inspired by the legacy of her four grandparents all Holocaust survivors.
Born and raised in Brooklyn, she is a second-generation jeweler, a mother of four, and an entrepreneur striving to remind every woman of her inner strength.
Since 2010, she has personally designed each piece of jewelry with the utmost attention to detail and craftsmanship.