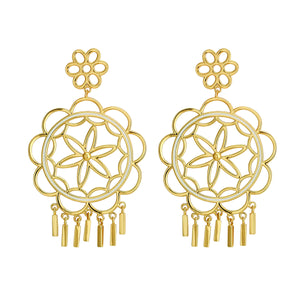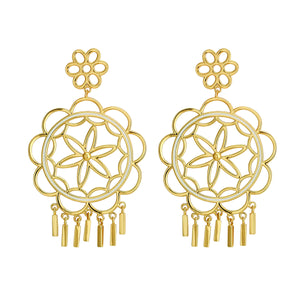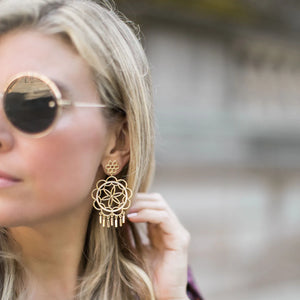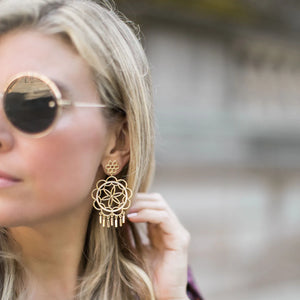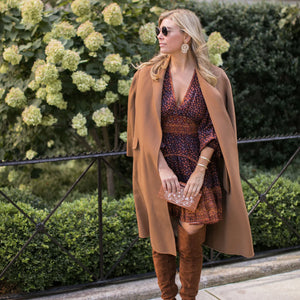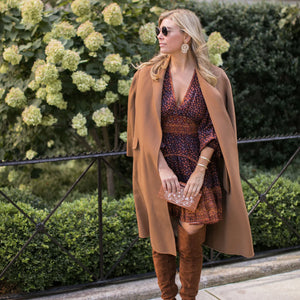 On Sale
ASHA Mila Earrings, Available in 2 Colors
Product Description
14k vermeil Mila earring with enamel accent and fringe 

2.5"L x 1.5"W

Available in Navy and Ivory
Caring for Your Jewelry
Vermeiled jewelry is particularly sensitive to perspiration, chlorine, and chemicals found in perfume and beauty products such as hairspray and deodorant. Take care to avoid contact with these items.
When not wearing your ASHA jewelry, its best to return it to a pouch for safekeeping. This will prevent the metal from oxidizing. Plus, the little orange and grey pouches look super cute in your jewelry box.
 Do not wear your jewelry in the water. Chlorine and salt water are not your friends (in this case!)
To clean your jewelry, use a soft cloth to wipe away tarnish.